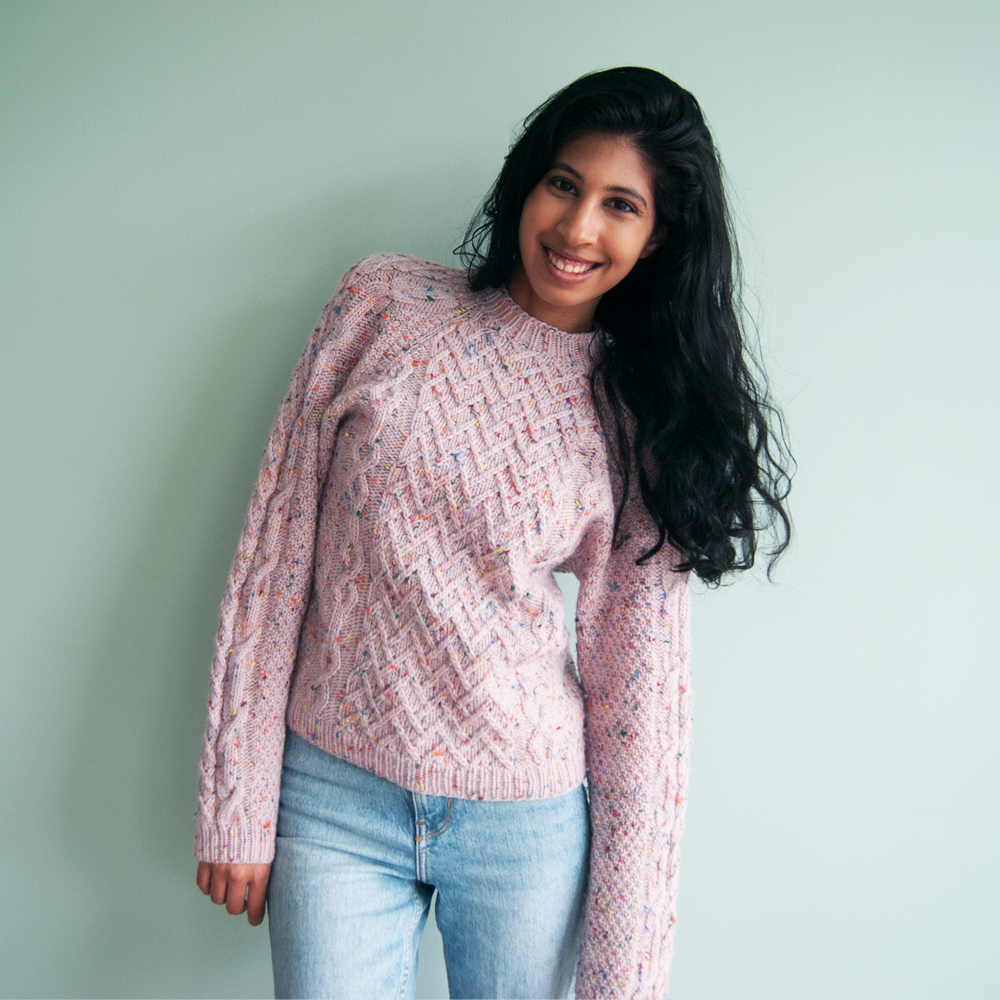 About me
Hi there! My name is Samantha and I love to knit. I moved to Tromsø, Norway for a PhD fellowship in the fall of 2020 and, having never held a pair of knitting needles before, had a dream of knitting cozy Norwegian wool sweaters to get myself through the Arctic winters. What started with some rudimentary visits to my local yarn store and watching tutorials on YouTube led to a full-blown passion for designing and making my own knitwear.

In my designs, I draw inspiration from the places where I have lived or visited. I was born and raised outside of Washington, D.C. and moved to Galway, Ireland for my masters degree and I find that much of my knitwear incorporates Aran cabling in a way that reminds me of aspects of my time in Ireland. As I have become fascinated by the history of knitting – from the intricate lacework of Japanese knitting to elaborate Aran cabling and meticulous Norwegian colorwork – I hope to do more of a deep dive in the future where I can explore the integration and evolution of cultural and societal customs and knitwear in different areas of the world.

When I'm not knitting or planning future knitting projects, I work fulltime researching for a PhD in the field of thrombosis research. Every so often when the weather permits, I like to put down the knitting needles and enjoy the outdoors with my partner – either through cross-country skiing in the winter or hiking in the summer. I love meeting knitters from around the world, and you can find me on Instagram at @thestrikkechick to connect!